Tuesday, 29 November -0001 19:00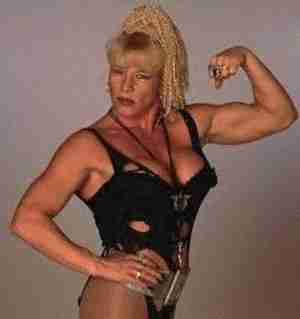 Recently, Matt Striker referred to Serena as the anti-diva. That may be somewhat accurate, but had the diva term been associated with wrestling in the past, that designation would have been earmarked for Luna Vachon. As the daughter of Paul Vachon and the niece of Mad Dog and Vivian Vachon, Luna was bred for the business. She was compact, strong and could grapple, but her main asset may have been her eccentric look. Ironically, that look always managed to keep her employed but inhibited her from being pushed as the top female in any promotion. Sadly, Luna fell on hard times and was found dead recently. She is one of many who gave more to the wrestling game than she received in return.
The Bullet Points:

Other Aliases:
Gertrude Vachon (Real Name)

Billed From:
Parts Unknown

Key Championships Held:
USWA Women's

Why She Will Get In:
She made MANY female wrestlers look credible.

Why She Won't Get In:
She goes down as another a wrestling tragedy

Five Greatest Matches/Moments: (In Chronological Order)
1. Gained serious attention as one half of the "Daughters of Darkness"
with Kevin Sullivan (1985)
2. Won at Wrestlemania, teaming with Bam Bam Bigelow defeating
Doink and Dink the Clown (3/20/94)
3. Defeated Stevie Richards in a Steel Cage Match (7/15/95)
4. Fought Alundra Blayze for the Women's Title at Madison Square
Gardens (5/20/94)
5. Carried Sable to a passable match in the mixed tag team encounter at
Wrestlemania (3/29/98)
Should they be in the Hall of Fame?
Definitely put them in! - 0%
Maybe, but others deserve it first. - 0%
Probably not, but it wouldn't be the end of the world. - 66.7%
Fictitious Athlete Hall of Fame
49. Bill Freehan

You would not think that an eleven time All Star would be forgotten among Hall of Fame consideration, but in the case of career long Detroit Tiger, Bill Freehan that appears to be the reality. Bill Freehan gained a lot of respect among those in the Major Leagues. He may not have been a huge force with his bat (though…

Add new comment