Tuesday, 29 November -0001 19:00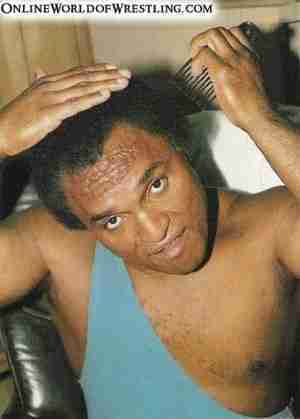 Pedro Morales may be the most known wrestler from Puerto Rico, but we openly question if the people from Puerto Rico view Morales in the same high regard as they do Carlos Colon. Our bet is that Colon would get the nod.
Wrestling in American regional promotions, Colon saw the void in his native Puerto Rico for a reputable regional promotion. Through the promotion he created, Colon and other native Puerto Rican wrestlers had an outlet to become stars and with his bringing in of foreign talent, Puerto Ricans fans got to see the best talent in the world travel to their island. Colon was naturally the promotion's biggest star, and when they said he bled for his fans he has the deep forehead scars to prove it. Colon's wars against the likes of Bruiser Brody and Abdullah the Butcher are legendary, and even past the age of sixty he is still one of the top draws on the island. With his current WWE ties, it can be assumed that he might have a better chance than most for a potential WWE Hall of Fame ring.
The Bullet Points:
Other Aliases:
Carlos Belafonte
Billed From:
Santa Isabel, Puerto Rico
Key Championships Held:
NWA World Heavyweight (recognized in Puerto Rico only)
WWC North American Tag Team (11) (2w/Miguel Perez, 2w/Jose Rivera, 1w/Gino Caruso, 1w/Bob Ellis, 1w/Victor Jovica, 1w/Chief Thunder Cloud, 1w/Huracane Castillo, 1w/Eric Froelich, and 1w/Invader I
WWC North American Heavyweight (8)
WWC World Tag Team (3) 1w/Jose Rivera, 1w/Pedro Morales & 1w/Invader I
WWC Universal Heavyweight (26)
Why He Will Get In:
His current relationship with the WWE, and his legendary status helps him here.
Why He Won't Get In:
He barely wrestled in the WWE.
Five Greatest Matches/Moments: (In Chronological Order)
1. Pinned Ric Flair to "win" the NWA World Heavyweight Title (not
recognized by the NWA) in San Juan. This match resulted in the
creation of the WWC Universal Heavyweight Title (1/23/83)
2. Fought NWA World Champion Harley Race to a draw (9/17/83)
3. Defeated long time rival Abdullah the Butcher to win back the WWC
Universal Heavyweight Title (10/19/85)
4. Defeated Terry Funk to a win a tournament for the Universal Title
(9/21/86)
5. Barbed Wire Match win over Hercules Ayala to win back the Universal
Title (9/20/87)
Should Carlos Colon be in the Hall of Fame?
Definitely put him in! - 76.9%
Maybe, but others deserve it first. - 15.4%
Probably not, but it wouldn't be the end of the world. - 0%
Fictitious Athlete Hall of Fame
Tommy Smith

On the Stanley Cup for helping out the Ottawa Silver Seven for a few games in 1905, Tommy Smith turned professional the following year with the Pittsburgh Professionals in the IHL and led the league in scoring. Smith actually never stayed anywhere long, but regardless of what team and what league he played in, was usually put in goals by the…

Add new comment